Approach
and Application Areas

An operational model that integrates a complete strategy for innovation
As a key innovation player, NORTEXCEL will position itself as an integrator and broker, creating an umbrella to coordinate and merge knowledge (lower TRLs) created in the existing R&D centres by integrating those multiple knowledge bases to develop applied research (TRLs 6-9) and technology transfer, hence becoming a champion on innovation – an innovation company.

The legal structure that hosts the centre of excellence in medical technologies
Research and Technology Transfer
NORTEXCEL actions of Pillar I will promote applied research and technology transfer activities, with focus on vertical domains of medical technologies, for the development of novel competitive solutions and creation of economic value.
Applied research in the areas of Advanced Materials, ICT and Health technologies
A dedicated network with a broad range of actors from business, academia and healthcare sector, in order to promote their collaboration and iteration in RDI actions
Market and customer-oriented assessment and assistance in the development of new medical solutions
Technology Transfer Office
Support in certification, regulation and standards, health technology assessment, quality management and production of medical technologies
Informed assessment and assistance in developing protocols for the implementation of necessary pilots or clinical studies
NORTEXCEL will actively pursuit of an enlarged and permanent mobility and international exchange practice for researchers and staff, and to attract to NORTEXCEL activities some of the best national and European organizations within the concerned fields.
Establishment of cooperation agreements with European and International organizations for research cooperation, including exchange of secondments and joint post-graduation programmes
Develop doctoral programmes with industry and academia with promoted international mobility (inwards and outwards)
Active use of European Commission's mobility programmes, including H2020 Marie Sklodowska Curie Actions
Offer hosting support services for incoming researchers, including support for dual-career couples
NORTEXCEL will become an innovation company and its implementation strategy includes the aim of contributing to develop and foster a local ecosystem nurturing innovation and entrepreneurship in the smart application areas of medical technologies.
Provide infrastructural support to new entrepreneurs, including area for incubation, training and coaching services, and technology transfer services
Support established firms in the region to include innovation strategies and improve its competitive advantage
Offer of expert advice to help entrepreneurs in the development and scale up of their ideas and businesses
Promotion of open competitions with vouchers and grants for access to experts' advice and consulting services
Promote the access of entrepreneurs to capital for the launch and scale-up of their business plans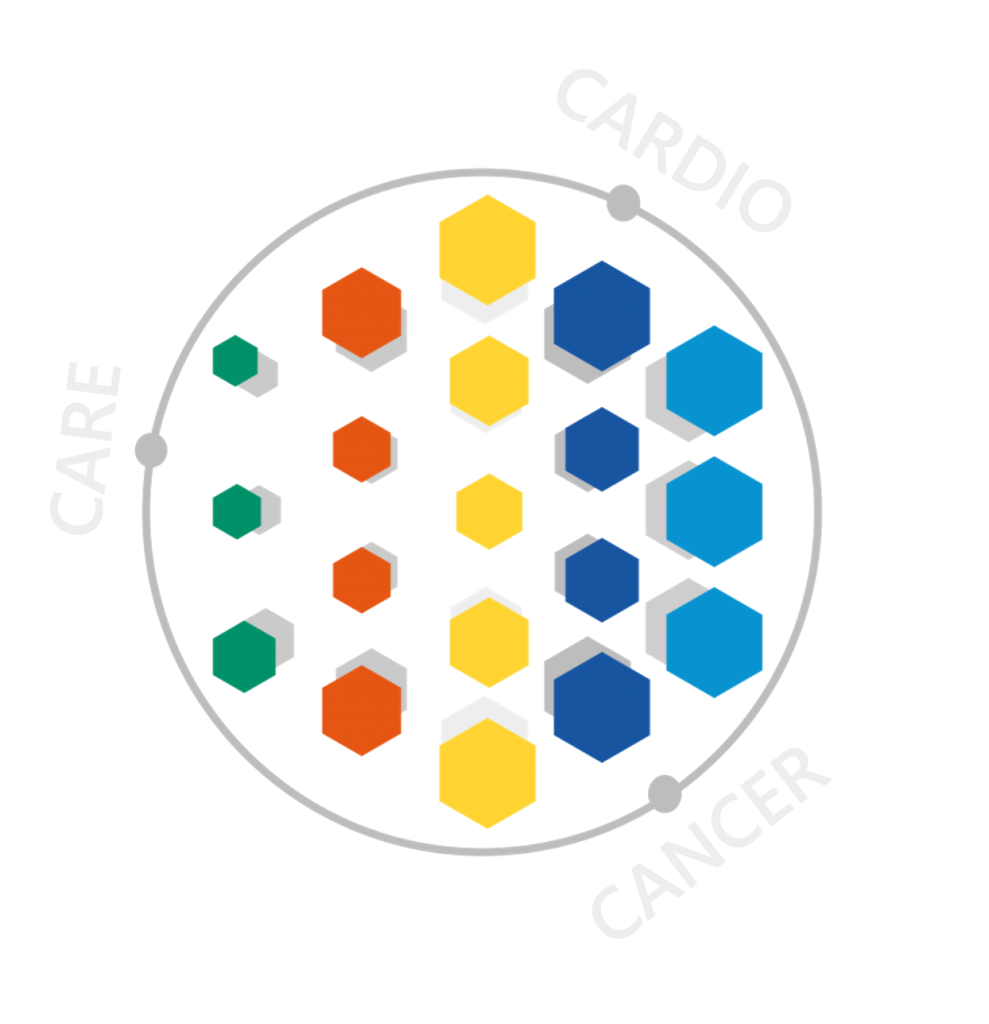 NORTEXCEL privileges a targeted approach of its activities to areas that have the potential to be innovative and competitive at an international level, given the physical and human resources as well as the critical mass existent in the Norte region. Therefore, the centre acts in 3 main cross cutting R&D+I areas – cancer, cardio and care – gathering high level knowledge in advanced materials, medical technologies and ICT.  
INFORMATION AND COMMUNICATION TECHNOLOGIES