Video game for children with cancer 
The HOPE videogame is a project in the area of Pediatric Oncology, using virtual reality, gamification and exergaming to reduce sedentary lifestyle and anxiety in hospitalized children, increasing the response to treatments. BRIGHT , a health communication startup, developed a video game prototype that, through the front camera of the tablet or smartphone, identifies the child's movement, converting it into commands for the game. This technology is complemented by a mobile application for parents and caregivers that seeks to guide them through the process of monitoring the child's illness, clarifying doubts and adding suggestions and practical solutions to the obstacles of everyday life. At this moment, the game is developed for the "hospital" scenario, and MED.IDEAS support will allow the development of a beta prototype with three major levels: hospital, school and home. These three scenarios are essential since they are designed to mirror the contexts where the child has more trouble to adapt after the diagnosis of the disease. This project supported by University of Porto, U. Porto Media Innovation Labs, the Portuguese Institute from Oncology from Porto and Acreditar.
show more

Videojogo para crianças com cancro

O videojogo HOPE é um projeto na área da Oncologia Pediátrica que, recorrendo à realidade virtual, gamificação e exergaming, tem como objetivo diminuir o sedentarismo e a ansiedade em crianças internadas, aumentando a resposta aos tratamentos. A equipa da startup BRIGHT desenvolveu um protótipo de um videojogo que, através da câmara frontal do tablet ou smartphone, identifica o movimento da criança, convertendo-o em comandos para o jogo. Esta tecnologia é complementada com uma aplicação móvel para pais e cuidadores, que procura orientá-los no processo de acompanhamento da doença da criança, esclarecendo dúvidas e acrescentando sugestões e soluções práticas para os obstáculos do dia-a-dia. Neste momento, o jogo está desenvolvido para o cenário do "hospital", sendo que o apoio do MED.IDEAS irá permitir o desenvolvimento de um protótipo beta com três grandes níveis: hospital, escola e casa. Estes três cenários são essenciais, uma vez que foram projetados para espelhar os contextos onde a criança sente mais dificuldade de adaptação após o diagnóstico da doença. Este projeto conta com o apoio da Universidade do Porto, do U.Porto Media Innovation Labs, do IPO do Porto e da associação Acreditar.

show less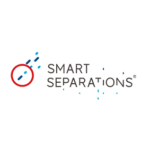 Smarter microfiltration technology applied to cancer discovery & treatment
The SMART4C project will allow Smart Separations Portugal to apply their proprietary microfiltration technology to the cancer research and therapy sector. The team will develop a platform that integrates ceramic microfiltration membranes with the traditional tissue culture well plates, improving cell culture processes and offering a novel tool for the in vitro study of cancer. The support from MED.IDEAS will not only allow Smart Separations to explore this important market, creating a unique commercial opportunity for the ceramic microfiltration membranes, but it will also bring better quality of life through the treatments it will help uncover.
show more

Tecnologia de microfiltração inteligente aplicada à descoberta e tratamento do cancro

No projeto SMART4C, a Smart Separations Portugal vai aplicar a sua tecnologia patenteada de microfiltração ao setor da investigação e terapia do cancro. A equipa desenvolverá uma plataforma que integra membranas de microfiltração de cerâmica com placas de cultura de tecidos tradicional, melhorando os processos de cultura celular e oferecendo uma nova ferramenta para o estudo in vitro do cancro. O apoio do MED.IDEAS permitirá à Smart Separations não só explorar este importante mercado, criando uma oportunidade comercial única para as membranas de microfiltração de cerâmica, como trará melhor qualidade de vida com os tratamentos que proporcionará.

show less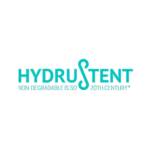 Anti-cancer drug-eluting biodegradable ureteral stent
This project aims to explore the application of biodegradable ureteral stents in the treatment of bladder and ureter tumors, by impregnation of anticancer drugs in the innovative catheters. Currently, the procedures for the treatment of this type of tumors include radiotherapy, chemotherapy or biological therapy. The main problem in the administration of these drugs is the dwelling time and the limited contact between these drugs and the tumor cells after installation. To address this problem, this team intends to develop a ureteral catheter that degrades and is capable of causing cell death of tumor cells located in the ureter or bladder through the release of the anticancer drugs in situ. Hydru4Cancer is one of the selected projects for the CANCER area.
show more

Cateteres ureterais biodegradaveis com eluição de drogas anticancerígenas

O objetivo deste projeto é explorar a aplicação dos cateteres ureterais biodegradáveis no tratamento de tumores da bexiga e do ureter, através da impregnação de compostos anticancerígenos nos cateteres biodegradáveis desenvolvidos. Atualmente os procedimentos para o tratamento de tumores como o do carcinoma urotelial do trato urinário superior alto incluem a radioterapia, quimioterapia ou terapêutica biológica. O principal problema na administração destes fármacos é o tempo de permanência e o contacto limitado entre estas drogas e as células tumorais após a instilação. Para colmatar este problema esta equipa pretende desenvolver um cateter ureteral que se degrade e que seja capaz de provocar a morte celular de células tumorais localizadas no ureter ou na bexiga através da libertação das drogas anticancerígenas in situ. Hydru4Cancer é um dos projetos selecionados para prémio na área do CANCER.

show less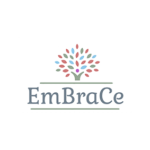 Triple negative prognosis tool for evaluation of prognosis
The aim of this project is to validate the application of a molecular signature test that can distinguish the prognosis of triple-negative breast cancer patients. The technology involved in EmBraCe project is based on the application of an algorithm (or score) developed on the analysis of expression levels of a specific group of genes related to a particular biological function. This analysis is performed in patient biopsies.EmBraCe is one of the selected projects for the CANCER area.
show more

Ferramenta para avaliação de prognóstico em cancro de mama triplo negativo

O objetivo deste projeto é validar a aplicação de um teste baseado numa assinatura molecular que consiga distinguir o prognóstico das doentes triplo-negativas de cancro da mama. A tecnologia envolvida no projeto EmBraCe baseia-se na aplicação de um algoritmo (ou score) desenvolvido com base na análise dos níveis de expressão de um grupo específico de genes relacionados com uma função biológica particular em biopsias de doentes. EmBraCe é um dos projetos selecionados para prémio na área do CANCER.


show less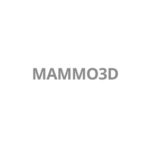 One millimetre away: supporting preoperative location of non-palpable lesions of the breast
Differences measured in millimetres play a crucial role when it comes to the quality of life of women undergoing breast surgery, as well as the costs associated with such interventions. In this project, the MAMMO3D team, housed at CINTESIS, proposes creating a tool, based on mammograms, that locates breast lesions in three-dimensions, with a low degree of uncertainty, and supports the planning of the lesion removal surgeries. MAMMO3D is one of the selected projects for the CANCER area.
show more

Um milímetro de diferença: apoio à localização pré-operatória em lesões não palpáveis da mama


Diferenças de milímetros são cruciais para a qualidade de vida das mulheres sujeitas a cirurgia mamária, assim como para os custos associados a esta intervenção. Neste projeto, a equipa MAMMO3D, sediada no CINTESIS e com a colaboração do CHSJ, pretende criar uma ferramenta que, a partir de uma mamografia, estabeleça a localização tridimensional de lesões mamárias, com um baixo grau de incerteza, e que responda às necessidades de planeamento das intervenções de remoção das lesões. MAMMO3D é um dos projetos selecionados para prémio na área do CANCER.


show less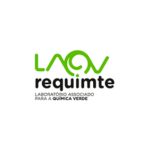 p53-activating agents as new anticancer drug candidates

This project proposes new molecules with anti-tumour activity. Preclinical data obtained with these molecules unequivocally shows the advantages of these activating agents compared to those currently available. In addition to their potential use as molecular probes to study the respective signalling pathways, they have great potential as antineoplastic therapeutic agents both in monotherapy and in combination with other chemotherapeutic agents. ACTONP53 is one of the selected projects for the CANCER area.
show more

Ativadores da p53 como potenciais fármacos anticancerígenos


Este projeto propõe novas moléculas com atividade anti-tumoral. Os dados pré-clínicos obtidos com estas moléculas mostram inequivocamente as suas vantagens em comparação com os atualmente disponíveis. Além do seu potencial uso como sondas moleculares para estudar as respetivas vias de sinalização, estes possuem elevado potencial como agentes terapêuticos antineoplásicos, tanto em monoterapia como em combinação com outros agentes quimioterápicos.
ACTONP53 é um dos projetos selecionados para o prémio na área do CANCER.


show less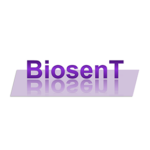 Construction and validation of an Arachis hypogaea lectin biosensor for the detection of carcinogen-associated T antigen

The technology proposed in this project consists on a biosensor constructed on the basis of a gold screen-printed electrode on which Arachis hypogaea lectin (extracted from peanut) is immobilized. It acts as a selective recognition agent for T antigen, which is a glycan typically produced by tumour cells and secreted into the blood, being associated with carcinomas. It is a non-invasive technology compared to biopsies and other techniques of analysis that rely on biological fluids that are more difficult to access.
BIOSENT is one of the selected projects for the CANCER area.
show more

Construção e validação de um biossensor de lectina de Arachis hypogaea para a detecção do antigénio T associado a carcinomas


A tecnologia proposta neste projeto consiste num biossensor construído com base num eléctrodo screen-printed de ouro sobre o qual se imobiliza a lectina de Arachis hypogaea (extraída do amendoim). Este actua como agente de reconhecimento selectivo do antigénio T, que é um glicano produzido tipicamente pelas células tumorais e secretado para o sangue, estando associado a carcinomas. Trata-se de uma tecnologia pouco invasiva comparativamente com as biópsias e outras técnicas de análise que recorrem a fluidos biológicos de mais difícil acesso. BIOSENT é um dos projetos selecionados para prémio na área do CANCER.


show less