A patient-centered platform for patients managing their health outcomes
Promptly aims to create a Patient Community that shares valuable data on patients' own outcomes in surgeries and treatments reported through standardized and scientifically validated medical questionnaires – Patient-Reported Outcome Measure. Promptly has been selected to MED.IDEAS support and will work on the optimization of services provided in the Cardiology area. The project will provide tools for patients to manage their diseases, to perceive them and to anticipate their outcomes after each treatment, medication or surgery. It is also intended to obtain valid information that can be used by providers in Cardiology (such as doctors, hospitals or insurance companies) in order to improve their value proposition provided to patients.
show more

A patient-centered platform for patients managing their health outcomes

O foco da Promptly é criar uma Comunidade de Pacientes que partilhe informação relevante sobre os resultados dos seus tratamentos, cirurgias ou medicação, reportados pelos próprios doentes através de questionários médicos padronizados e validados cientificamente – PROMs, Patient-Reported Outcome Measure.  A Promptly foi selecionada para apoio MED.IDEAS, e com este pretende contribuir para a otimização dos serviços prestados na área da Cardiologia, através da disponibilização aos doentes de ferramentas para lidarem e gerirem as suas doenças, de as perceberem e de anteciparem aquilo que vão sentir após cada tratamento, medicação ou cirurgia. Pretende-se obter informação valiosa que possa ser utilizada pelos prestadores na área da Cardiologia (tais como médicos e hospitais) no sentido de melhorar a proposta de valor dos cuidados que prestam aos seus pacientes.

show less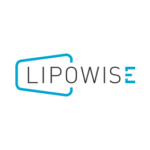 The simplification of the calculation of the percentage of body fat (PBT) in the service of cardiology.
What is the project: Lipowise is a smart tool for rigorous and fast body fat assessment, combining a state-of-the-art wireless skinfold caliper technology with a powerful cloud-based analytical and monitoring platform for low-cost and accurate body fat assessment for use by professionals. The selection of the project in the CARDIO area of MED.IDEAS will allow the development of the medical polymeric prototype, the development of software to support the instrument and a pilot study in the area of Cardiology with one of the partners of NORTEXCEL.
show more

A simplificação do cálculo da percentagem de gordura corporal ao serviço da cardiologia.

Lipowise é uma ferramenta inteligente, para avaliação rápida e rigorosa da percentagem de gordura corporal, combinando uma tecnologia premiada e patenteada para avaliação através de pregas cutâneas, com uma poderosa plataforma analítica e de monitorização baseada na cloud, resultando numa avaliação de baixo custo e precisa para uso por profissionais. A seleção do projeto na área do CARDIO do MED.IDEAS irá permitir o desenvolvimento do protótipo low-cost, o desenvolvimento do software de apoio ao instrumento, e um ensaio piloto na área da Cardiologia com um dos parceiros do NORTEXCEL.

show less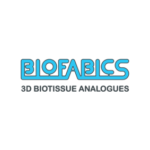 Customizable devices for cardiovascular studies

The 3D Heart-on-Chip project aims to provide the industrial, academic and scientific community with a new tool for generating in vitro testing cardiovascular models. Unlike conventional models, these new models will be physiologically more realistic, less costly, more versatile and more adaptable to the requirements of preclinical studies, in drug discovery / optimization, in diagnosis and in personalized medicine. 3D Heart-on-Chip is one of the selected CARDIO award projects.
show more

Dispositivos customizáveis para estudos cardiovasculares

O projecto 3D Heart-on-Chip pretende disponibilizar à comunidade científica académica e industrial uma nova ferramenta de geração de modelos cardiovasculares para testes in vitro. Ao contrário dos modelos in vitro convencionais, estes novos modelos serão fisiologicamente mais realistas, menos dispendiosos, mais versáteis e mais adaptáveis aos requisitos dos estudos pré-clínicos, em particular na descoberta/optimização de fármacos e em diagnóstico e medicina personalizada. 3D Heart-on-Chip é um dos projetos selecionados para prémio na área do CARDIO.

show less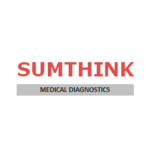 Portable device for early differential diagnosis of myocardial infarction

The Heart at Tech project consists on the development of a portable, high-sensitivity device capable of detecting minimal variations in the concentration of molecules that rise in the blood when there is a heart attack. With this, there will be a faster evaluation of the clinical condition. The device works by introducing disposable consumables with the patient's blood sample and integrating an innovative nanotechnology-based detection system. The combination of high sensitivity detection with the portability of the equipment, allows reducing the diagnosis delay time. Heart at Tech is one of the selected projects for the CARDIO area.
show more

Dispositivo portátil para diagnóstico diferencial precoce de enfarte do miocárdio

O projeto Heart at Tech consiste no desenvolvimento de um dispositivo portátil e de alta sensibilidade capaz de detectar variações mínimas na concentração de moléculas que se elevam no sangue quando há enfarte, permitindo uma avaliação clínica mais rápida. O dispositivo funciona introduzindo-se consumíveis descartáveis com a amostra de sangue do paciente e que integram um sistema de detecção inovador baseado em nanotecnologia. A conjugação de alta sensibilidade com a portabilidade do equipamento permite reduzir o tempo de atraso no diagnóstico. Heart at Tech é um dos projetos selecionados para prémio na área do CARDIO.

show less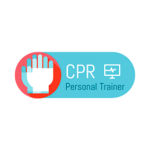 Cardiopulmonary resuscitation personal trainer

CPR – Personal Trainer is a simulator that promotes self-training for skills acquisition in cardiopulmonary resuscitation (CPR) and can be considered a high-quality complement of the traditional training method. Several studies show that, due to irregular and inefficient training, CPR manoeuvres are often inefficiently performed, impairing the optimal outcome of the victim. Thus, CPR.PT is a low-cost device for CPR self-training with automated feedback, providing performance metrics with specific recommendations to improve the technical manoeuvres. CPR – Personal Trainer is one of the selected projects for the CARDIO area.
show more

Personal trainer de reanimação cardiopulmonar

CPR – Personal Trainer é um simulador que promove a autoaprendizagem das manobras em ressuscitação cardiopulmonar (CPR), sendo um complemento de elevada qualidade aos métodos tradicionais de treino. Vários estudos mostram que estas manobras continuam a ser feitas de forma ineficaz, devido a um treino irregular e ineficiente. Deste modo, o CPR.P Té um dispositivo low-cost com feedback automatizado para o treino em reanimação cardiopulmonar, que fornece métricas de desempenho e recomendações específicas para a melhoria da performance técnica. CPR – Personal Trainer é um dos projetos selecionados para prémio na área do CARDIO.


show less