Carry a doctor in your pocket, wherever you are
Knok Heathcare is a Porto startup that aims to improve access to primary healthcare, by offering access to doctors through video and in-person appointments where and when needed, based on geo-location. Knok Healthcare was selected for MED.IDEAS support, intending to optimize the patient pathway on the Health System and to contribute to the optimization of the services provided in the Primary Health Centers and in the Hospital Centers and an effective communication between patients and health professionals. The team will develop video communication between patients and physicians or among health professionals, as well as the referral and subsequent appointment of consultation at the next level of the care pathway.
show more

Traga um médico no bolso, onde quer que esteja

Com o objetivo de melhorar o acesso a cuidados de saúde, a Knok Heathcare é uma startup portuense que presta serviços de saúde primária onde e quando os doentes precisarem, através de consultas em vídeo ou presenciais baseadas na geo-localização de médico e paciente.

A Knok Healthcare foi selecionada para apoio MED.IDEAS, e com este pretende otimizar o percurso do doente no Sistema de Saúde e contribuir para a otimização dos serviços prestados nos Centros de Saúde Primários e nos Centros Hospitalares, através de uma comunicação e acesso facilitados entre pacientes e médicos. Esta agilização será concretizada pela comunicação vídeo entre pacientes e médicos ou entre os profissionais de saúde, assim como a referenciação e agendamento posterior de consulta no nível seguinte de cuidados. 

show less

Art Therapy in the pedagogical training of children with Autism Spectrum Disorder (ASD) caregiver
LUMICROMA born from the photography passion as an artistic expression form. As a technological form of Art Therapy, it is presented as a simple, accessible and effective solution to empower the caregiver with therapeutic strategies to work with children with ADD. The selection of the project at MED.IDEAS CARE area will allow the team to develop the prototype and the accomplish the caregivers pedagogical training pilot test.
show more

Art Therapy na capacitação pedagógica do cuidador de crianças com Perturbação do Espetro do Autismo (PEA)

A LUMICROMA é um projeto que nasce da paixão pela fotografia enquanto forma de expressão artística. Esta tecnologia inovadora de Art Therapy é uma solução simples, acessível e efetiva para potenciar a capacitação do cuidador com estratégias terapêuticas para as crianças com PEA.
A seleção do projeto, na área do CARE do MED.IDEAS, irá permitir o desenvolvimento do protótipo e o ensaio piloto de capacitação pedagógica dos cuidadores das crianças com PEA.

show less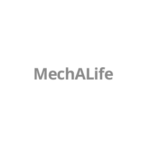 MechALife is an assistive exoskeleton for daily life activities.
It will help people with moderate mobility impairment in activities such as walking, sitting and climbing stairs, as a modern evolution to crutches and walking aids. It stands out from existing exoskeletons through the ability to wear beneath large clothes and a competitive price. MechALife is one of the selected award projects in the Care area.
show more

O MechALife é um exosqueleto assistivo para as atividades do dia-a-dia.

Irá ajudar pessoas com mobilidade reduzida moderada em atividades como andar, sentar e subir escadas, sendo uma evolução moderna das muletas e os andarilhos. Destaca-se dos exosqueletos existentes recorrendo a um preço mais competitivo e à capacidade de usar por baixo de roupas largas. O MechALife é um dos projetos selecionados para prémio na área do CARE.  

show less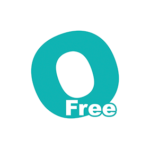 Medical device for intestinal contents release control for colostomized patients
With FreeO project, the team intends to develop a system that will allow changing the application and handling of the colostomy bags, allowing the users a more physiological control over their faeces emission as well as a better control over gases release and noises. It is a more natural, hygienic, pleasant, safe and effective alternative to the market solutions, providing a greater quality of life and autonomy to its users. FreeO is one of the selected CARE award projects.
show more

Dispositivo médico para controlo de libertação de conteúdo intestinal para doentes colostomizados

Com a proposta FreeO, a equipa pretende desenvolver um sistema que possibilitará alterar a forma de aplicação e manuseamento dos sacos de colostomia, permitindo ao utilizador um controlo mais fisiológico da libertação das fezes, bem como um melhor controlo da libertação de gases e ruídos. Em relação aos produtos no mercado, trata-se de uma alternativa mais natural, higiénica, agradável, segura e eficaz, com vista a proporcionar uma maior qualidade de vida e autonomia ao seu utilizador. FreeO é um dos projetos selecionados para prémio na área do CARE. 

show less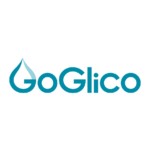 Medical device for diabetics
It consists of a "hands-free kit" device, a glucose (sugar) dispenser, transported in a practical and removable way close to the body, which allows the immediate correction of a hypoglycaemia (sudden lack of glucose in the blood that can lead to death) thus avoiding the loss of consciousness of the diabetic person. Thanks to this device any diabetic will finally regain the sense of freedom, self-confidence and security in adverse conditions such as physical or sporting activities, namely in the aquatic environment, without putting his health or life at risk.
GoGlico is one of the selected CARE award projects.
show more

Dispositivo médico para diabéticos

Consiste num dispositivo "kit mãos-livres", dispensador de glicose (açúcar), transportado de forma prática e amovível junto ao corpo, que permite a imediata correção de uma hipoglicemia (falta repentina de glicose no sangue podendo levar à morte) de modo a evitar a perda de consciência do seu utilizador. Graças a este dispositivo qualquer diabético poderá finalmente recuperar o sentido de liberdade, a autoconfiança e a segurança em situações adversas tais como a prática de actividades físicas ou desportivas, nomeadamente em meio aquático, sem colocar em risco a sua saúde ou vida.
O GoGlico é um dos projetos selecionados para prémio na área do CARE.

show less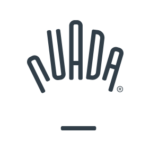 Flexible and portable hand-held flexible exoskeleton

NUADA is a soft exoskeleton glove-like system attached to a wristband, which allows the user to grab objects up to 40kg with a completely relaxed hand. It is a system for improving hand function – it is safe, light and was designed to be affordable and non-intrusive. It looks like a simple glove, but inside contains artificial tendons connected to a patented system, which is located in the wrist. Nuada is one of the selected CARE award projects.
show more

Exoesqueleto flexível leve e portátil para a mão

NUADA é um sistema semelhante a uma luva, conectado a uma pulseira, que permite ao utilizador agarrar objetos até 40kg com a mão completamente relaxada. É um sistema para a melhoria da função da mão – é seguro, leve e foi desenhado para ser acessível e não intrusivo. Tem o aspeto de uma luva simples, mas no seu interior contém tendões artificiais conectados a um sistema de suporte patenteado, que se encontra na base da luva. O sistema Nuada é um dos projetos selecionados para prémio na área do CARE.

show less